Yesterday Wednesday, March 16, President Uhuru Kenyatta made an impromptu visit to the Kenyatta market.
The head of state drove himself there (Kenyatta Market) and interacted with locals who could not hide the excitement.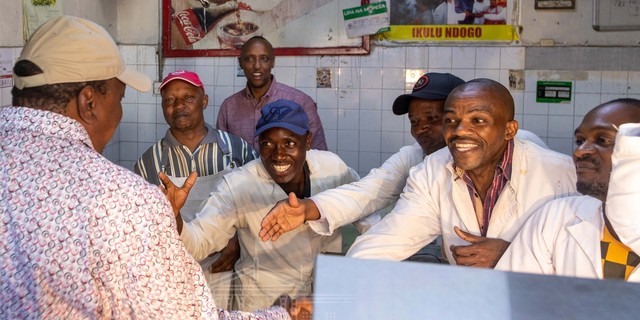 H.E the President also enjoyed a meal of ugali nyama (meat) at a local eatery in the market
Speculations are He drove himself to the Kenyatta market in Ksh 30 Million G- Wagon.
The vehicle bears an uncanny resemblance to another one which the president drove himself in 2020 but bears different registration plates.
It led to speculation that the president has numerous vehicles of the same make or had the license plates switched for security reasons
Also Read more: https://trends.rockys.co.ke/kibor-is-dead/