Online Content Creators, Flaqo and Keranta both took to social media on Monday, February 6, 2023, to celebrate their three-year-long relationship.
According to the two, the three years they have dated have not been easy and they were celebrating it all, from the happy times to the sad times and most importantly the times in which they had temporary break-ups.
Through his Instagram account, Flaqo described Keranta as an understanding human being and as his type of person. He was not stingy with words as he expressed how he feels about her and thanked God for bringing her his way.
"3rd Year around the sun still with you❤️Thanking God for all the good and the bad and for making us so imperfect. The happy times, sad times, the "breakups", the makeups…the bestie bestie periods."
"I just thank God for you for giving me the most understanding and my type of person by my side for years. I love you so much and always will put God for us🙏🏽Happy Anniversary Baby❤️" wrote Flaqo.
Keranta on her side also described Flaqo as her type and described him as insane, cringy, and a person who is full of embarrassment.
Keranta: Because you can't find a Sane Person, Just take your actual type…Cringy, insane, and full of embarrassment.
Responses streamed in from many online, some of whom wished them well while others simply didn't think that sharing their relationship online was the best idea.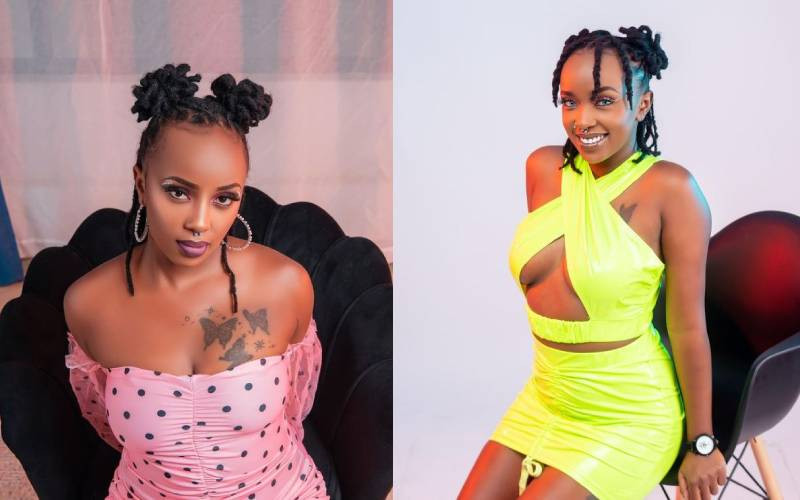 Some of the reactions online include:
William Omosh: Any relationship shared on social media is a house of cards. Am not hating, but it's good to keep certain things private. See Daniel Ndambuki, popularly known as Churchill. Nobody knows his family and he is just fine.
Mariah Twirie – Izi ni gani tena eti dating anniversary,three years kwani ni theology.
Wanga Morris Vincent: Wangapi walikuwa hapa na wakaachana. Mtaachana tu kaa sisi.
Wycliff Omoni Momanyi – 3 years Kwan mumeoana. Mimi nililaaniwa ikifika 1 year tunakosana vibaya sana.
Robaa Karizz: Ata hamjawaste time saana kalonje walimaliza ten years na aliachwa vibaya sana.
Dolvin Arasa: Love is beautiful when you are with the right person.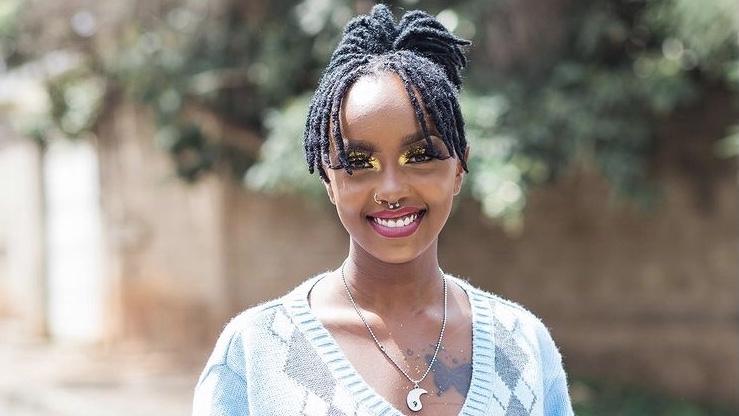 The two celebrities have over time been cagey about their relationship and no one has ever really known how serious the two are about each other.
Recently the two were spotted together vacationing on the coast but non of them really went deep into revealing what they were really doing there or even posted photographs of themselves together.
Flaqo recently narrated the struggles he went through with depression after the COVID-19 period which apparently was the period during which he enjoyed the most success.
He attributed his depression to online trolls who he said really had an impact on his mental health.
"Social media is not life, it is all fake. The person you are on social media is just a fake picture. I came to realize this when I made it and interacted with the who is who. If you don't realize it on time you will live as a puppet all your life. I decided to take a break to try to find myself" he said.